This Blueberry Kale Smoothie recipe is a nutritional powerhouse that'll keep you satisfied all morning and feeling fabulous all day! It's creamy, delicious, and you don't even taste the kale!
Ingredients
2 cups frozen blueberries
1/2 cup of rasberries (optional)
1/2 ripe banana
1 cup chopped kale or more if you like
1/2 cup plain greek yogurt
1 teaspoon chia seeds
1 cup unsweetened coconut milk
water, if needed for consistency
1 ounce Nutreglo Super Berry Omega Extract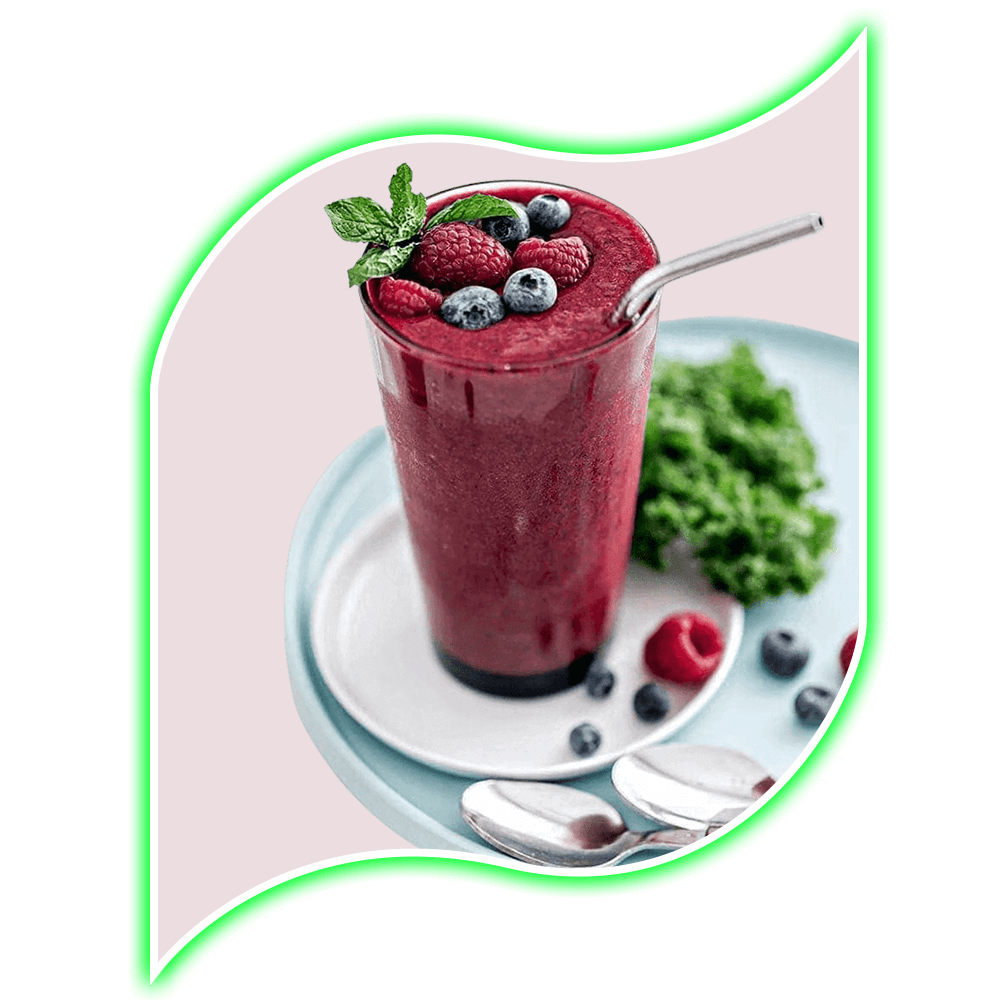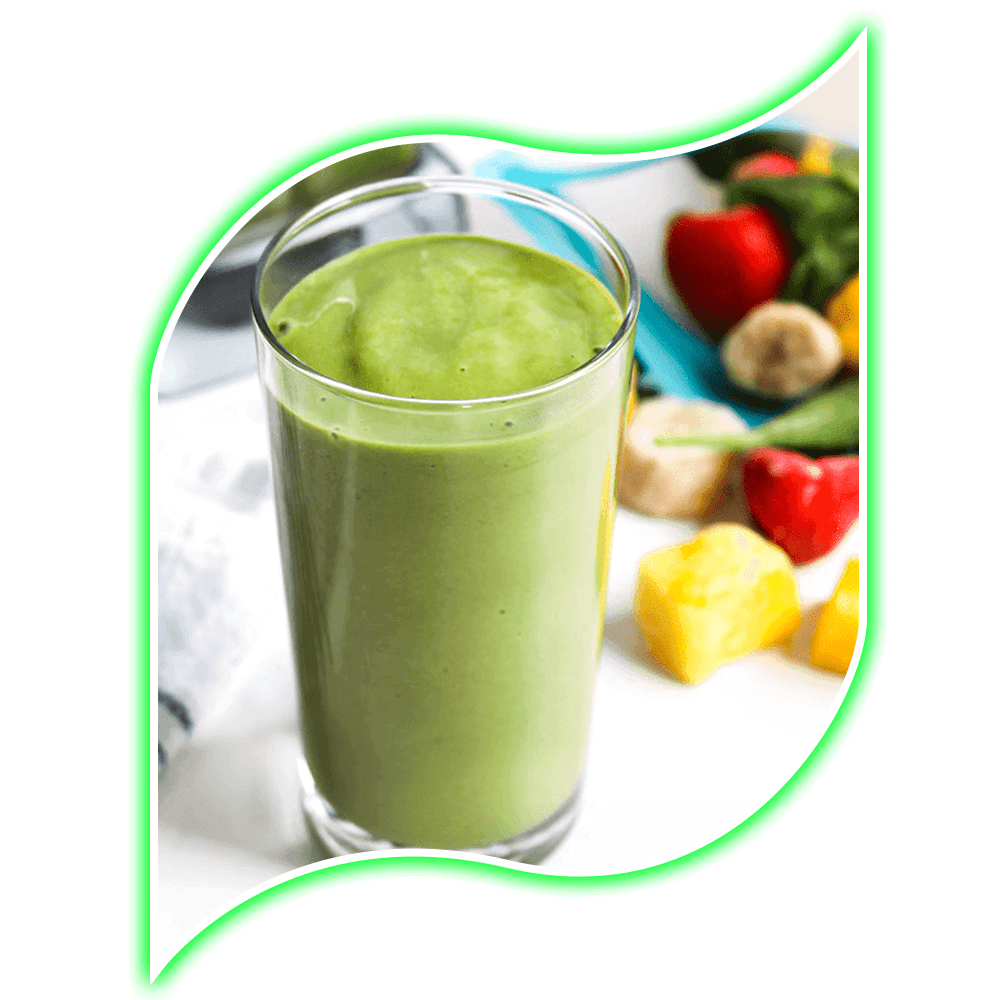 3 Ingredients Tropical Greens Smoothie
Using a frozen tropical fruit blend is a handy shortcut for smoothies because it often contains both banana and mango, which add natural sweetness. Freezing the fresh spinach with the fruit is a great way to keep it from going bad before you can use it. Add a scoop of our Nutreglo High Fiber Belly Fat Flush powder before blending.
Ingredients
1 (32-ounce) bag frozen tropical fruit medley
4 cups fresh baby spinach
4 cups reduced-fat milk or nondairy alternative, divided
1 scoop of Nutreglo High Fiber Belly Fat Flush
Citrus Carrot Turmeric Smoothie
This immune boosting smoothie is made with delicious citrus fruit and carrots. This healthy smoothie recipe is high in antioxidants, vitamin C and A with ginger and turmeric for additional health benefits.
Ingredients
1 – 1.5 cups citrus fruit oranges, tangerines, mandarines…
1/2 large carrot cut into spears for easier blending
1/2 frozen banana optional – for sweetness and creaminess
juice of 1/2 key lime
small piece of fresh ginger
1/8 – 1/2 teaspoon ground turmeric to taste
honey for sweetness to taste
1/2 – 1 cup water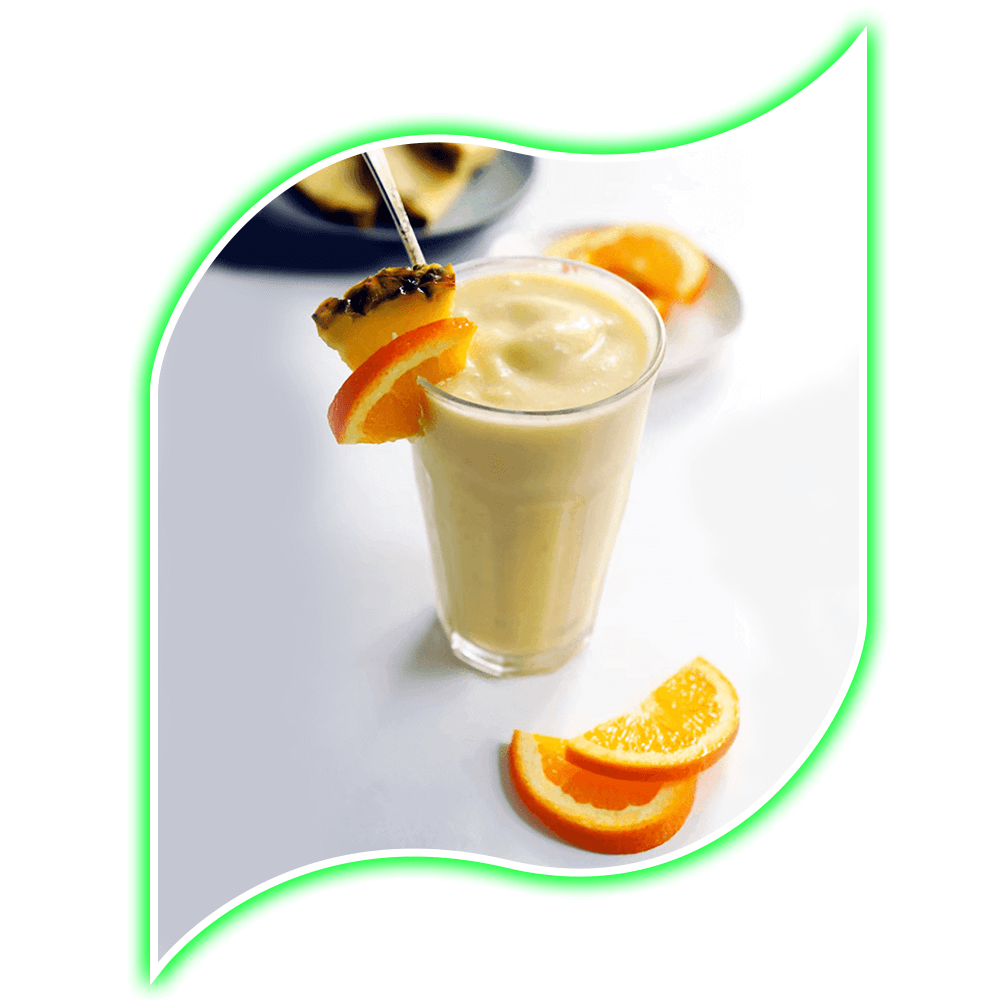 Creamy Pineapple Smoothie
This Pineapple Smoothie is the perfect balance of sweet & tart flavors, made with creamy coconut milk. It tastes like you're on a tropical vacation!
Ingredients
1 cup frozen pineapple , cut into 1-inch pieces (125 grams)
1/2 frozen banana , cut into coins for easy blending (47 grams)
1/2 cup coconut milk (I use full-fat canned; 102 grams)
1/2 cup orange juice (122 grams)
1 Scoop of Nutreglo Pineapple Weight Loss